Black and white is having a huge comeback this season in the form of checks, stripes, color-block, and more. If you have a dramatic dressing style then you've probably already purchased your winter black and white inspired pieces. You can certainly make a powerful personal statement with this season's black and white trend. Here are some chic celebs who are leading the way.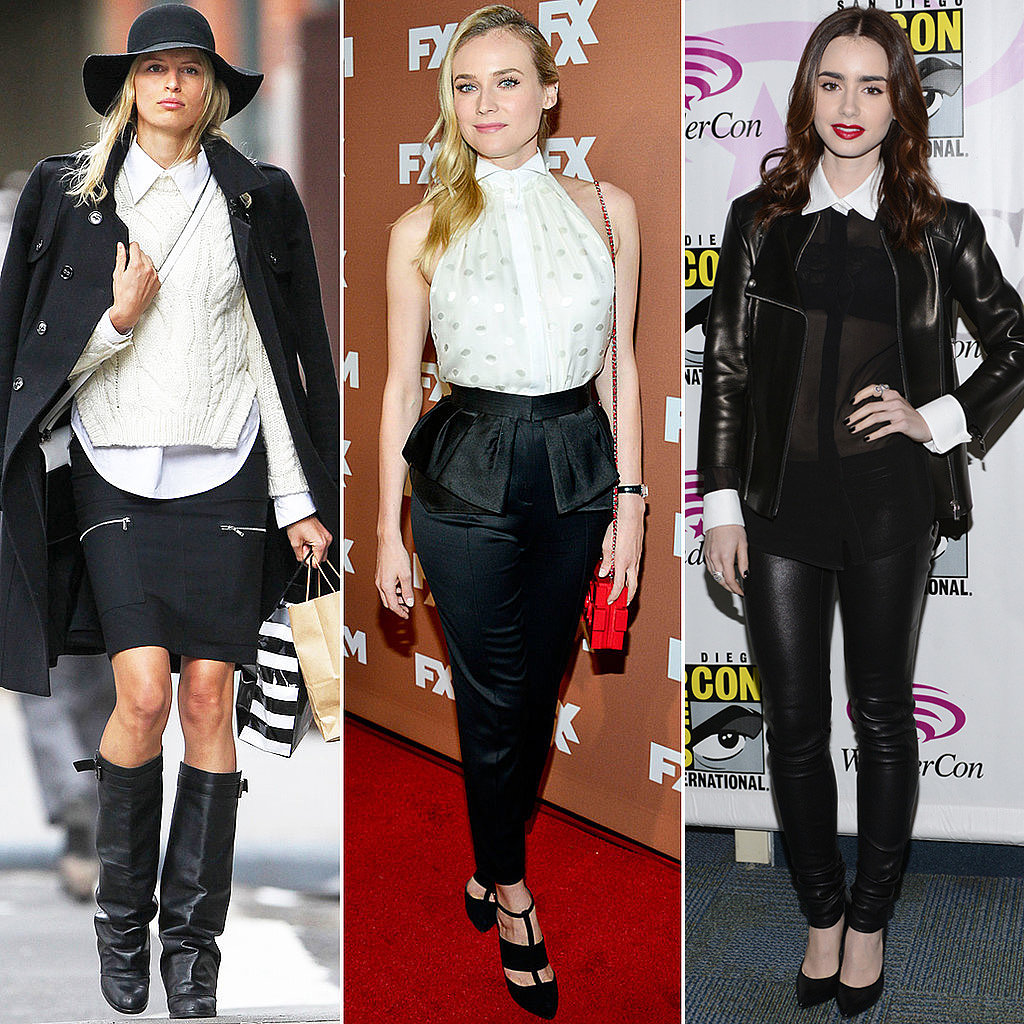 Who can forget the black-and-white Osman Yousefzada jumpsuit Beyoncé wore to the 2013 Grammys? It was fashion-forward and totally chic. You can also see Karolina Kurkova in a dynamic layered look, Diane Kruger in her embellished Jason Wu blouse and black peplum trousers, and Lily Collins in a slick leather pairing.
Here are more examples of outfits I've created for you but first a few tips.
1. If you have warm skin then try and wear black on the lower half of your body. Black being a cool colour will clash with your skin.
2. If you are vertically challenged like me then wear black from head to toe and pair it with a white jacket to complete the look.
3. If you are a pear shape then wear black on the lower half of your body. If you are top heavy then reverse this. If you happen to be top heavy with warm skin then you can still wear black on top but add a light coloured scraf to help distance the black from your face.

You may also like: